Opinion
Supporting indigenous Afghan structures could be a lifeline in new Taliban era
The UN appeal for Afghanistan last month, which raised almost double the requested amount, offered a strong indication of how important a stable Afghanistan is to the international community. Over USD 1 billion has been pledged to support an ambitious humanitarian response to meet the immediate needs to Afghanistan and the cost to neighbouring countries in sheltering refugees.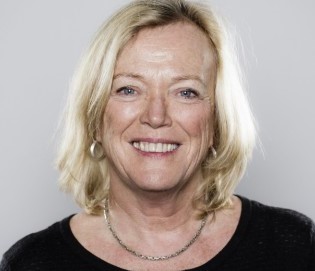 Although humanitarian assistance appears to be a politically strategic entry point to support a fragile and conflict-affected state run by an as yet unrecognized government, it does not provide any solution to the long-term multiple and complex crises in the country. Thought and effort must be given to supporting a more complex development package to stimulate the resurgence of a more stable Afghanistan in the longer term with an emphasis on agriculture, education, and health sectors. At the same time, there is an urgent need to find ways acceptable to donors of supporting the people of Afghanistan without having to legitimise the Taliban regime of the Islamic Emirate of Afghanistan.
Photo: Gry Synnevåg
A division of labour
The UN itself brings a set of global resources, technical and logistical capacities and an institutional identity that allows it to work with the government of the Islamic Emirate of Afghanistan. In addition, it is best placed to coordinate national efforts, ensure a coherent level and quality of delivery across the country, gather, and analyse vital data along the way.
However, all the rhetoric around the initial planning and eventual delivery of humanitarian assistance and long-term development fails to mention the heavy reliance on international and national NGOs who have significant advantages for the outreach and impact of humanitarian and development assistance.
Unlike UN agencies, which do not work directly with rural communities, most of these NGOs have a strong local presence. They have been working in the same geographical areas for decades, have local staff on the ground, and are now woven into the fabric of local communities, with strong knowledge of local cultural and political nuances built upon wide and far-reaching local networks.
A good portion of these NGOs have been working in Taliban-occupied or previously contested areas for years and have managed to carry out complex multi-sector programmes built upon evolving evidence-based implementation models and approaches beyond the institutional capacity and mandate of most UN agencies. NGOs have a flat organisational structure with little bureaucracy and can deliver aid directly to beneficiary communities at a higher cost efficiency ratio.
If it becomes necessary to work directly with the Taliban, NGOs can be flexible, using dialogue and aid conditionality to negotiate in each given situation. Due to their flat structure, NGOs are flexible and can make rapid decisions based on their experience when faced with a number of different scenarios for community and Taliban engagement.
While the focus on female NGO staff being allowed to work may remain an issue in urban areas, the organisations will be able to provide opportunities for women to work in field activities through local dialogue with the community elders, and where the challenges they face in mobility and types of work have not changed much even with a Taliban presence. These activities range from supporting kitchen gardens, tending livestock, and improving access to nutrition, WASH-awareness raising and training, primary health care centres (and secondary health care stations where staff have returned), and community care (such as midwives, ante-natal care, etc.) and primary education (for the moment).
Photo: Karim Merchant
Locally-led decision making
In turn, these NGOs support and have been working with the World Bank-funded Community Development Councils, which are elected community-level social development bodies. These have been based on traditional indigenous, cultural, and traditional institutions such as shuras and jirgas, local decision-making mechanisms that date back as far as Alexander the Great. With the freezing in funding and the suspension of development programmes, the reach of these councils has been curtailed. The Taliban are likely to question the councils' legitimacy since office holders have been elected and have included an equal number of women, where possible. Moreover, with financing from the Afghanistan Reconstruction Trust Fund frozen, the councils lack funding for infrastructure projects and capacity building.
Fortunately, many members of these community councils were members of shuras and jirgas. Elements of participatory development can therefore continue, providing an entry point for planned humanitarian interventions. The councils were already assisting in identifying the most vulnerable and needy community members, coordinating the attendance of relevant households, and ensuring distribution in an equitable manner. These were major concerns for World Food Programme. Shuras can also gather valuable primary data that can assist NGOs in assessing programme impact and identifying systemic gaps. This can strengthen existing UN vulnerability assessment surveys.
Many shura members have direct experience of third-party monitoring and basic project management, making them an invaluable asset in taking greater ownership and ultimately leadership of these activities – something NGOs have been gradually moving towards as an objective. In addition, with a modicum of training, shura members (some of whom already have significant training from being community council members) can strengthen early warning and disaster risk and reduction systems to identify potential natural disasters and coordinate support at village level.
Reducing dependency
Ultimately, these elements of Afghan civil society must become the agents of change, bringing about challenges to the Taliban government and forcing them to compromise and bridge the expectation gap between an Afghan population hungry for food and freedom and the Acting Minister of Economy's request that "the world should give us 20 months and then judge".
There is no denying Afghanistan is facing a multitude of problems created by a failing government and compounded by prolonged drought and the pandemic. But let us look at how local organisations have for years been working in Taliban-run areas. Let us reconsider the value of existing indigenous, cultural, and traditional mechanisms that are far more robust and resilient, even if they do not fit into the neat project-based systems of assistance delivery. They have proved to be reflective of local dynamics and difficult to hijack. Is the international community willing to foster hybrid formal relationships with these traditional networks to create an incremental, Afghan-owned solution on which decisions around identity, and even statehood, can eventually be built?
Given the very real challenge of preventing thousands of rural Afghans from dying over the coming winter, NGOs are already creating practical ways in which to deliver much-needed assistance, and also ensure staff in the country are paid. Food and other items are already crossing the border, but much more is needed for pre-location in more remote communities before the snow settles. Traditional money transfer mechanisms are being explored as a way of ensuring that NGO staff receive salaries. Even the UN has announced the establishment of a trust fund, although this may remain inaccessible to local NGOs because of the hugely bureaucratic application process. Unfortunately, much of the planning and operational processes being discussed at higher levels appear to be the same as they were in the early 2000s.
This time around, we need to be more mindful of the context and be led by local institutions that are more mature than they were 20 years ago. They now understand the world of proposals, projects, reporting and monitoring. They can advise on what will work, when it should be done and with whom, since they possess a contextual understanding that we lack. It is time to invest in these local structures and the NGOs that can support them in their transition to legitimate and viable humanitarian and development partners which are included in all aspects of planning and delivery.
A line of funding must be set aside to genuinely invest in these organisations so that they can start to take the lead in the betterment of their own country. We must learn to listen. Building these local institutions and traditional structures will create a more sustainable and fully owned path to employment creation and income generation and place the dream of a stable Afghanistan within their reach.
___________________________________________________________
Gry Synnevåg is Chair of the Norwegian Afghanistan Committee and Associate Professor at the Department of International Environment and Development Studies, Noragric at the Norwegian University of Life Sciences.
Karim Merchant is a member of the Norwegian Afghanistan Committee and a visiting lecturer at the Norwegian University of Life Sciences.
The Norwegian Afghanistan Committee (NAC) is a member-based solidarity organization that has worked with long term development and humanitarian assistance in rural Afghanistan since the 1980s. NAC has projects in Badakhshan, Ghazni, Paktia, Kabul, Faryab, Kapisa, Khost, and Nangarhar, and has more than 800 local employees. NAC works in the health and education sectors, as well as with sustainable agriculture and natural resource management. Since its establishment in 1980, the organisation has been able to expand its work under every regime and ruler in Afghanistan. NAC operates with a yearly budget of USD 6 million, based on a combination of bilateral, multilateral, and private donors such as the EU, the World Bank, the UN, and the Norwegian Ministry of Foreign Affairs.