Localisation
Missed opportunity. Donors 'fail to capitalise' on local NGOs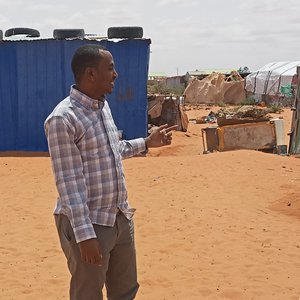 "For us, there has been an extremely limited response from donors," says Ahmed Mohamed at Mogadishu-based Save Somali Women and Children in an interview with Development Today.
Since 2016, donors have talked about the need to increase funding for local organisations, but progress has been slow.
Mohamed says the pandemic has been an opportunity for donors to explore the possibilities of channelling more funding directly to local organisations. His organisation has most of its operations intact in spite of corona, although there are some local travel restrictions. The donors have "failed to capitalise on this," and move the localisation agenda forward, he says.
Ahmed Mohamed / private photo
"Many local organisations have systems in place. It is an issue of trust. There are organisations that have worked here since the 1990s," he says.
Some donors have explicit rules about not funding local NGOs, while others have doubts about capacity. Mohamed says donors should fund "credible organisations that have systems in place and trust among people, and work with integrity and passion."
Save Somali Women and Children is a national NGO based in Mogadishu which works across south and central Somalia on protection programmes and other interventions like shelter and livelihood support. It was founded almost three decades ago by a group of women who wanted to establish a local relief organisation. It now has an annual budget of USD 4.5 million. Funding comes from agencies like USAID, DfID and ECHO, but it is channelled via international NGOs and the UN.
In the language of donors, increasing direct funding to local organisations is called "localisation." At the World Humanitarian Summit in Istanbul in 2016 key donors agreed to channel one-fourth of global humanitarian aid directly to local responders rather than to international NGOs and UN agencies, as part of reform package for humanitarian aid referred to as the Grand Bargain.
Back then, only a few per cent of funding went directly to local organisations even though they are often sub-contracted to carry out much of the work, particularly in areas with high risk. Despite the pledge, this reform never materialised.
Mohamed chairs the localisation working group in the Somali NGO consortium, a coordinating body which includes both local and international NGOs. "We have workshops and meetings, and donors refer to the Grand Bargain pledge in their programmes. There is a lot of talk. Now we need action and donors practicing what they preach," he says.
A donor concern has been the capacity of local NGOs, but the Somali NGO leader says many organisations have improved their capacity over the last decade.
Nordic NGO leaders Development Today has spoken to support a renewed discussion about the division of labour between international NGOs and local players in the wake of the pandemic. One of them is Johan Romare who rcently left a top position at the Swedish NGO Diakonia.
He says local partners have been a core resource in the field during the corona crisis. "They are the first, second and third line of defence in the response to the pandemic," Romare tells Development Today.
Despite the key role local responders play and the opportunities they have to act, donors have not capitalised on this situation. In fact, the opposite has happened. Organisations like Save Somali Women and Children are instead experiencing a crunch in funding.
"We have not received a substantial amount of funds from any donor to respond to Covid19, except for adjusting some on-going projects. The unique challenges brought on by the pandemic require a unique response which we have not seen," says Mohamed.
Save Somali Women and Children has negotiated with partners to allow for some funds to be used to respond to the pandemic, but the amounts are relatively small; around USD 20,000-30,000.
"It is a good gesture, but it goes through normal procedures for amending agreements, so it is not especially flexible. We are doing what we can and using part of our overhead to respond to the crisis," he says.
When it comes to Western NGOs Mohamed says their presence is reduced. When the travel ban was about to be declared, many expats went back to their countries of origin. "So basically, there are only local organisations active on the ground. Some UN and international NGOs operate through their local staff as well," he says.
The Somali NGO leader says they, like several other local NGOs, have staff present in all regions in which they operate. They have adjusted implementation in accordance with pandemic regulations and some activities have been halted. Still, their operations have only to a limited extent been hampered by the pandemic compared with international organisations. The main differences are presence in the field and local knowledge.
Overall, Mohamed thinks they are better positioned to operate during the pandemic and huge administrative costs can be saved by providing direct funding to local NGOs. He says it happens that other actors receive millions of dollars from donors, but very little of this trickles down to local NGOs. Sometimes, intermediary actors do not even have a presence on the ground.
Among Nordic organisations Norwegian Refugee Council (NRC) is a huge player in the humanitarian field with an annual budget of EUR 470 million.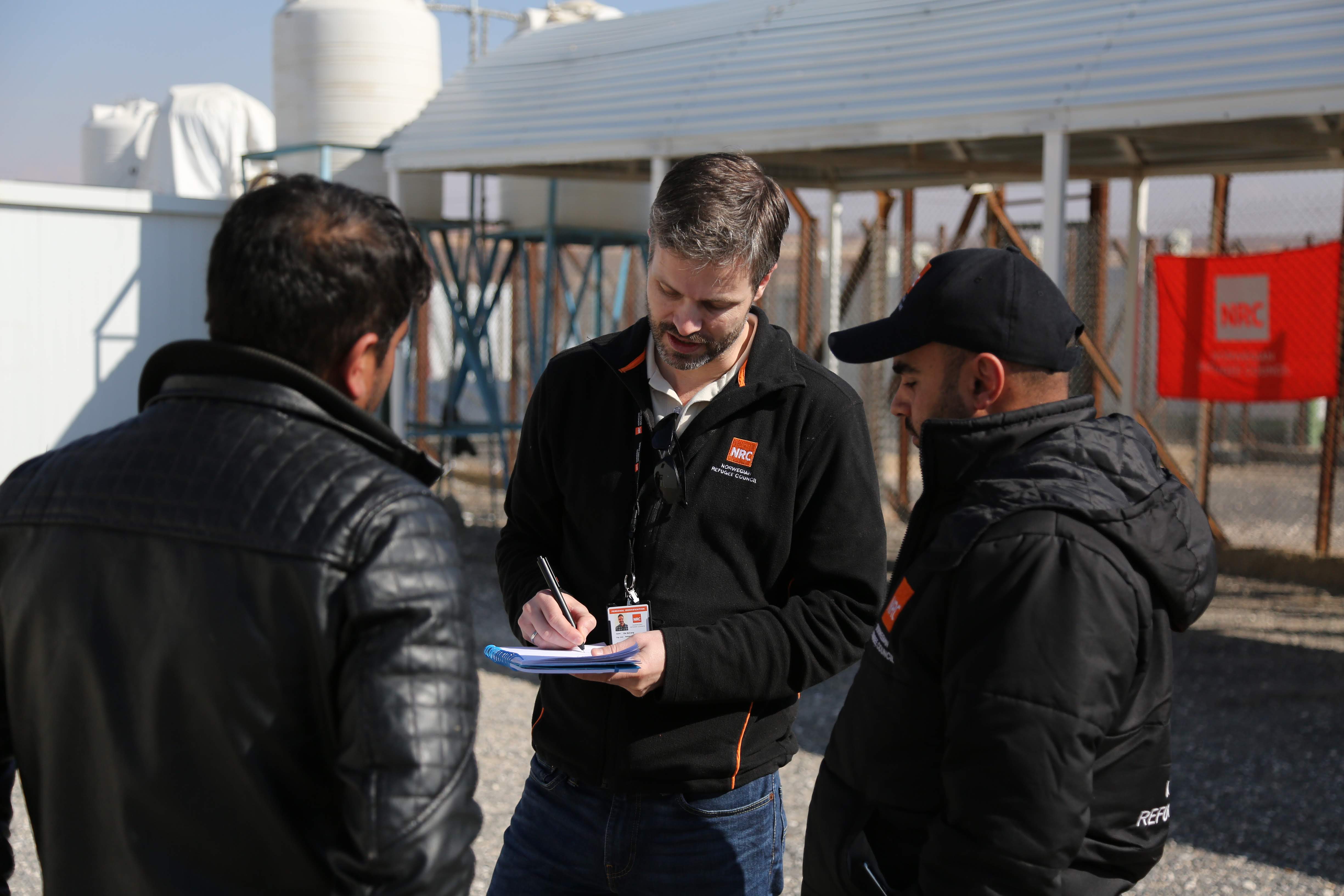 "I think the pandemic crisis will increase momentum for the localisation debate. NRC supports many aspects of the localisation agenda," says Ole Solvang, Director of Policy and Partnerships at Norwegian Refugee Council.
"But we do think international organisations like NRC will continue to play a big role in politically sensitive conflicts in the future," he adds.
Ole Solvang, Norwegian Refugee Council / Photo: NRC
Solvang says the crisis has raised a discussion about which channels donors use. There have been many promises about aid during the corona crisis at headquarters level.
"As a frontline responder our observation is that little of that aid has so far trickled down to concrete efforts supporting people affected by the crisis.
Donors have to use all tools in the toolbox and local and international NGOs represent the fastest way out to these groups," he argues.
One important channel for such funds is the UN country-based pool funds, which provide funds to organisations based on local knowledge: "We think the donors should channel more funds through this mechanism," he says.
This is supported by Mohamed at Save Somali Women and Children. He says a UN humanitarian pool fund is operational in Somalia, but funds are limited compared to total amount of aid going to the country.