Editorial
Coronavirus vaccine, ODA and the need for transparency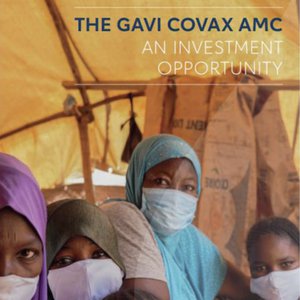 Gavi's "Investment Opportunity" for the Covax AMC states that it will use official development assistance (ODA) funds from OECD donors to "incentivise manufacturers through guarantees to ensure sufficient global capacity is installed before vaccines are licensed." The facility would finance the procurement and delivery of vaccine to low and lower middle-income countries, as well as to International Development Association-eligible small island states. But the investment plan mentions only the USD 2 billion required for "seed" funding without saying anything about the total cost. In an internal document, the Gates Foundation estimates a full price tag of some USD 70 billion. Global ODA was USD 153 billion last year. More openness is needed regarding what the full package is likely to cost and how much of this ODA can be expected to cover.
Prior to the launch of the Covax AMC on June 4, there was an embarrassingly superficial process of consultation with civil society organisations. No single player – certainly not a handful of donors and academics - has the answer to how best to design a financing mechanism to incentivise the manufacture of vaccines that do not yet exist. A task on this scale requires broad-based inputs and methodical brainstorming since it will drain resources from so many other things. The consultation process needs to be more inclusive and more open.
The new Covax facility is being modelled on the USD 1.5 billion pneumonia vaccine AMC financed by six donors and managed by Gavi since 2009. When it comes to Gavi's input into the current discussion, it would be helpful if the secretariat would play less of a cheer-leading role and instead share its experience – both good and bad – with the fund. The successes of the first AMC, which accelerated access to pneumonia vaccine in poor countries, are well documented. Yet Gavi consistently fails to mention the shortcomings of the facility, which are clearly spelled out in an independent evaluation from 2016. Instead of always presenting an overly positive, incomplete picture of how the pneumonia fund actually functioned in practice, Gavi and others driving this process could facilitate a more informed debate by stating plainly what the shortcomings of the first AMC were so that we have a fighting chance of not repeating the same mistakes with the Covax AMC.
The Gavi leadership and the Gates Foundation, which has been deeply involved in this process, should keep in mind that this AMC mechanism will be largely funded by voters in Western countries and requires a democratic process to build the necessary support and legitimacy.